About
Richmond Mix runs every Tuesday during the school term from 4pm – 6.30pm, come hang out at the Hall @ 110 Elizabeth Street. Eat snacks, play games or just hang out and chat! We'll be cooking or doing a fun activity each week so if you have idea of something we can do, let us know!
Are you a young man from Richmond? Do you want to learn how to box and spar?
Join us for a 5 week boxing program with Chala of Letsgetit Fitness starting Feb 18th.
To register, contact us!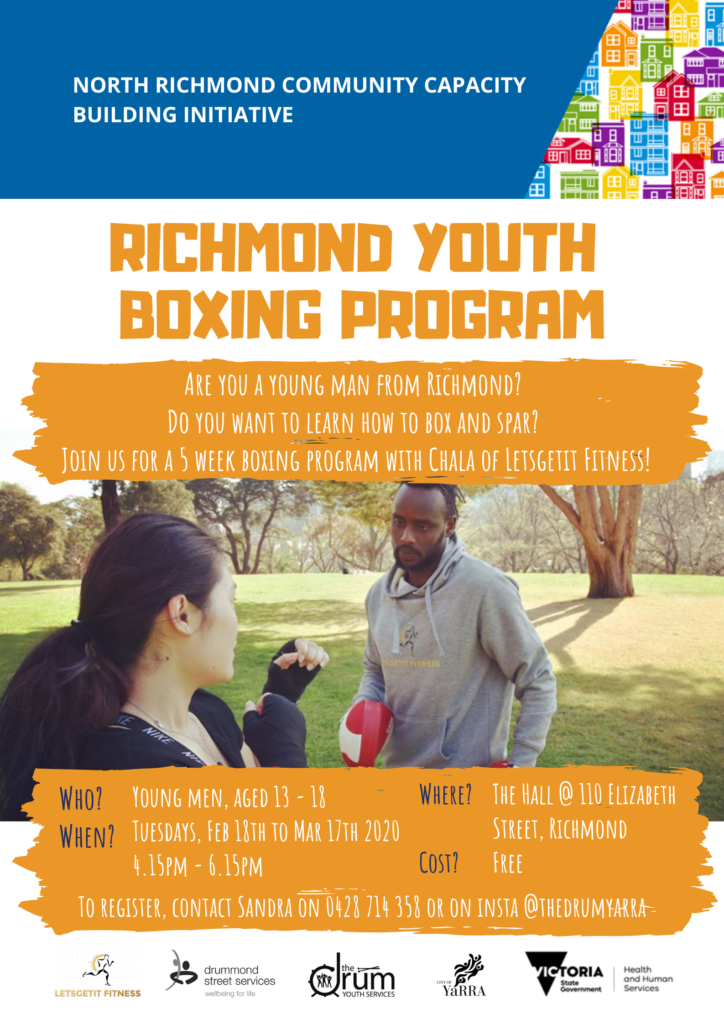 Richmond Youth Drop-In is fully supervised by the drum Youth Services and is funded by the City of Yarra.