Previously "Rainbow International student classes", it has gone under reconstruction and has come out as "Queer International English Classes".
Every fortnight during study time, there is a meet up here in Carlton were students can learn fun things about being queer and living here in Australia, whilst they study. We also leave the classroom to experience what CITY OF MELBOURNE has to offer with some of their festivals!
Some of the subjects and events we have done include:
Planning your year
Event planning for a birthday party
visit to the Gertrude Projection Festival
Dating & LGBTQIA+ knowledge
Sexual health
Jobseeker support
Mental health and how to care for yourself whilst in a foreign country
Learning adjectives to describe things
Learning pronouns and how to introduce yourself to other LGBTQIA+ international students
We also finish of the year with a picnic to wish you well travelling home and to hang out with one another!
During the class we always start with an ice-breaker. This is a fun game to get to know who is in the room and to break any nervousness that might be there. We then go over the rules, reminding people that what is said in the class, stays in the class. We also don't take photo's of people as some might not be out to their family.
We then work through some sentances before breaking into groups to work with one another. We absolutely encourage using your phone to figure out words!!
Finally we share what each group has come up with, before finishing the class and eating dinner and having juice. Each class runs for roughly 2 hours.
We have worked with other organisations including:
This year we have a new facilitator – Carol!
"Hi there! My favourite hobbies are going to the beach (when its warm), going to the art gallery, listening and going to the music studio's and also play basketball.
I came to Australia about 10 weeks ago from China to study business at Monash. I am looking forward to this class!"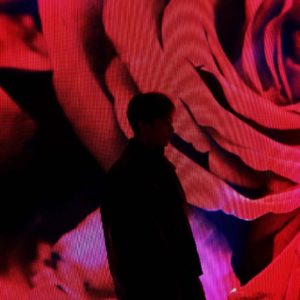 If you have any topics you would like to check out, please send us a message via FB! or email us!
---
Queer International English Classes is proudly funded by the City of Melbourne