About
Drop by the drum's free weekly Hip Hop Dance Workshop and pick up some new moves from Outer Urban Projects dancer Damian. The Workshop runs every Thursday from 4pm to 6pm during the school term in the Youth Space @ 253 Hoddle Street, Collingwood. Beginners are welcome! Dancing starts at 4.30pm, but drop by from 4pm for snacks to beat the after school munchies.
For more information or if you need support accessing the program, contact Sandra on 0428714358 or at sandra.tay@ds.org.au.
Hip Hop Dance Workshop is funded by the City of Yarra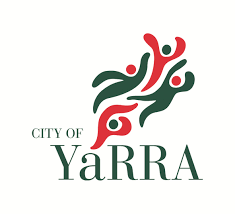 ---
Registration 
Everyone who attends our programs needs to complete a registration form so we have important information like your emergency contact and any religious, cultural, health and/or wellbeing needs. All your information will be kept confidential of course.
If you are under 16, you will need a parent, guardian or carer to sign the form. If you are over 16, you can complete the form yourself.
Click here to download the registration form and bring the completed form with you to the program. Or, just turn up and get a paper form from one of our Youth Development Practitioners.
---
How to get there? 
The Youth Space is located at the bottom of the 253 Hoddle Street flats in Collingwood.
Getting there by PT:
Buses 246, 302, 304, 305, 309, 318, 350, 905, 906, 907, 908 and 909 will drop you at the Vere St/Hoddle St or Johnston St/Hoddle St stops.
Buses 200 or 207 will drop you off at the corner of Johnston St and Hoddle Street.
5 minute walk from Victoria Park Station and Collingwood Station.
10 minute walk from tram 86 Johnston St/Smith St stop.
---