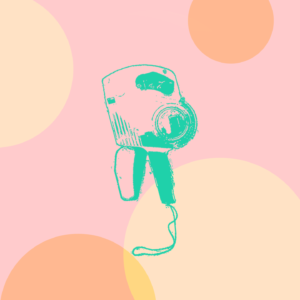 <– Click Here to check out The Labeller Podcast!
---
Voicefest  is an actively inclusive festival for all young people which centre's young people of colour and young queer people and recognises intersectionality.  All our events are conceived, planned, delivered and evaluated by young people – for young people with a connection to the City of Melbourne.
With support from FREEZA funding a super-dynamic group of young people from the communities we assertively engage plan events elevating young people's voices. In the past this has included festivals and other platforms for young people hear each other, and learn from each individual voice.
Voicefest began in 2016 and has been going strong ever since! Each year the big event wows the audience with emerging and supporting acts for the community to enjoy!
Young folks can use their passion and creativity by being part of the collective that organised activities for young people's voices to be heard. Or if you'd like to express yourself via things like spoken word, art, music (rock, acoustic, whatever!) or other ways.
There are different ways you can be involved in VoiceFest. You can for example:
Be a collective member– which gives you opportunities to learn skills you need to plan events and to work with other young folk with similar interests. This can mean using your creative vision or learning about event planning.
We are also looking for young folk who are performers and artists. You could be zine maker, spoken word artist, rock god or a percussionist…. All art forms are valued and we'd love to have you involved.
Or you can volunteer, which is a great way to meet other folks, use or develop new skills. Some times we've had volunteers do our design work, volunteer on the day of an event running activities. We are open to ideas!
---
What can you expect?
VoiceFest will have some of Narrm's (also known as Melbourne) most talented emerging and established performers. There will be art workshops and loads of food.
Keep up to date with us though our FB and Instagram
---
Can we help you attend?
If  you need some encouragement or access support to attend give us a holla and one of the drum's friendly team members can help this happen. Send us a message on our many social media platforms!
---
How to get there?
If you wanna be involved in future VoiceFest events, the committee meetings are held at our main office at 100 Drummond Street Carlton. Our office is located near the corner of Queensberry Street and Drummond Street Carlton- up towards the city. This means you can walk from Melbourne Central of Parliament Station in about 15 minutes. Or you can get a tram up Swanston Street and get off at Queensberry and head towards Exhibition Gardens. Send us a message and we will let you know when the next meeting is!
---
Is permission required?
Permission is required for the collective but not VoiceFest events. Click on this link to complete a simple registration form.
ALSO – You can just turn up and meet other young people with a connection to CITY OF MELBOURNE. If you start attending regularly we will ask you to complete a registration form.
---
Why do you need to complete a registration form?
The drum's registration form should have all the details you need, and also for your parent, guardian or carer.  The form outlines what the activities are, including ours and yours responsibilities. We also need emergency contact details, we usually don't need them, but just in case we need to contact your parent, guardian or carer in case of an emergency. It is also useful to know – and if we don't ask – we don't know about any spiritual, health and wellbeing needs you may have.
If you are under 18 the registration form needs to be signed by your parent, carer or guardian to complete registration form.
If you are over 18 you can sign this for yourself but we'll still need some emergency contact details.
We absolutely keep your information confidential and we respect your privacy.
If you want to be super organised and bring the registration form on your first visit to the program click here. Otherwise, we can provide a paper copy when you attend the program.
---
Who is leading VoiceFest?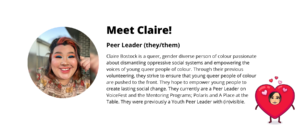 ---
Hey Folks!
Under advice from City Of Melbourne and other teams involved in this event, it is in our best interest to postpone Drop The Beat 2020 until further notice.
At this stage there isn't a follow up date, but we are definitely going to make sure the hard work we've been doing won't go to waste!
We're super excited to party with you when the time is right!
In the meantime please stay calm, stay safe and support your friends and loved ones!

💕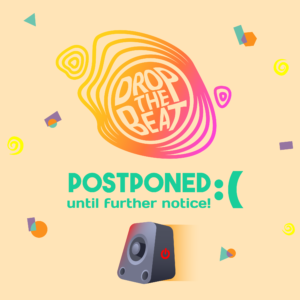 ---
Get social hashtags
#V2K20
#Voicefest2k20
#Voicefest