Program Description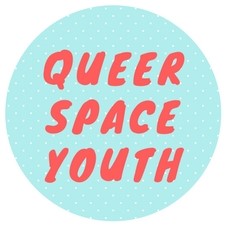 Queerspace Youth is a peer-led program for Queer, Trans, Intersex, Gender Diverse or questioning people aged 18-25 years old.
We run monthly support groups and regular events including mental health and sexual health workshops, movie nights, art and music workshops as well as skill and capacity building activities where you can hang out and make new friends and build community.
We also have mental health support workers at each event and can also assist you with referrals to Queer-identified counselling and support services run through Queerspace.
---
Frequently Asked Questions
How can I find out what's happening and when?
We post regular updates and events on our Queerspace Youth Facebook. You can also contact Ruby at ruby.cameron@ds.org.au.
What does it cost?
All of our events are FREE thanks to funding from City of Melbourne, City of Yarra and Queerspace.
I have accessibility requirements, can I still attend?
Yes! We aim to run all our events at accessible venues, if you have any specific requirements or questions please get in touch with Ruby at ruby.cameron@ds.org.au.
Language
We use the term Queer to encompass all sexual and gender identities including: gay, lesbian, bisexual, intersex, non-binary, transgender, trans*, asexual, aromantic and questioning.
We value and support community connections for people within the Queer community, including Aboriginal and Torres Strait Islanders, People of Colour and people with religious backgrounds. We aim to be culturally safe and supportive through an intersectional approach that considers the lived experiences of marginalised communities who make up our wider queer and trans community.
We welcome people who identify within the queer community to all of our events. including those who identify as allies. An ally may be a straight or cisgender identifying person who supports equal rights, gender equality, LGBTIQA+ social movements, and is directly involved in challenging racism, homophobia, biphobia, queerphobia, transphobia and ableism.
---
Queerspace Youth is funded by the City of Melbourne, City of Yarra and Queerspace